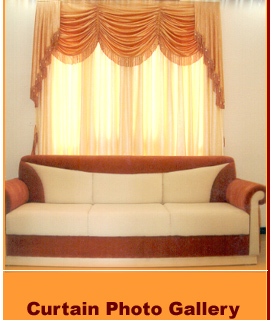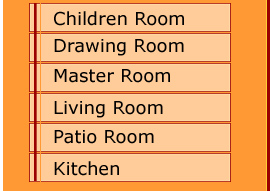 Hi,
I am Paresh Gohel [ Curtain – Designer ]. I am looking for a permanent Job in USA or UK. I am presenting some of my creative works in this website. Any Organization from USA or UK can invite me for job. I am making your assure that I will give my 100% commitment to my owner/ employer. I want to settle in USA permanently if anyone is offering a job in USA or Uk.

Career Objectives:

Seeking a Curtain-Designer's position in Overseas [Like: U.K.,U.S.A, Canada] to utilize my artistic skills and valuable experience in Professional Organisation that gives me scope of Creative Designing Work & Good chance of earnings.
Personal Details :
Name
Paresh Arjunbhai Gohel
Address
A/26, Jay Ambe Nagar Society, Thaltej Road, AHMEDABAD -380 054 [INDIA]
Mobile No.
+91 - 99095 11505
Telephone No.
+91-79- 26853671
E-mail

Other Contact [India]

Phone No.
Fax No.
E-mail



+91-79-25736485, 8238385,
+91-79-25736485
Krishna_print@indiatimes.com
Date of Birth
28 th - September - 1973
Nationality
Indian
Marital Status
Married
Languages Known
English, Hindi, Gujarati
Educational Qualification :
Grade
A - Bachelors of Commerce.
Stream
Commerce.
University
Gujarat University, Ahmedabad - [India]

Projects : [Clientele]
1.
Vishnu G. Patel
5463, Garand BLVD, New Portrichey, F.L. - 34652, U.S.A.
Phone - [O] 727184910720, [R] 727137214970
2.
Ashok S. Patel
827, Montague DR, Corona CA - 92879
Phone - [R] 909 371 8012
3.
Dr. J.K. Patel
6600, Manor Drive, Burr Ridge IL
Phone - 630 323 2067
E-mail - drjkpatel@hotmail.com
4.
Kamales Patel
2905, Camellia Court, Corona CA - 92882 U.S.A.
Phone [O] 7143947111, [R] 9097377522, [w] 7147317831
Fax. 7147742117, 9097373387


.....More

Value Addition :
Since Last Three Generation my whole family is in Cloth Designing Business. This gives me a lot of inspiration to design my work with my tradition.

Interests :
Listening to music.
Net surfing.
Reading Novels
Traveling different places.
Physical Fitness & Allied Information :
I possess sound health, pleasing personality, sober habits, good moral character and sufficient working capacity.
You Can Search For Me:
Curtain, Designer, Curtain Specialist, curtain Professional, Curtain consultant, Curtain Designing, Curtain Manufacturing, Curtain , exclusive Curtain, Partition Cloth, Cloth Designing Works, Textile, Garment, Clothing, Manufacturer, Manufacturing, Exporter, Artist, Curtain UK , Designer UK , Curtain Specialist UK , curtain Professional UK , Curtain consultant UK , Curtain Designing UK , Curtain Manufacturing UK , Curtain UK , exclusive Curtain UK , Partition Cloth UK , Cloth Designing Works UK , Textile UK , Garment UK , Clothing UK , Manufacturer UK , Manufacturing UK , Exporter UK , Artist UK, Curtain India, Designer India, Curtain Specialist India, curtain Professional India, Curtain consultant India, Curtain Designing India, Curtain Manufacturing India, Curtain India, exclusive Curtain India, Partition Cloth India, Cloth Designing Works India, Textile India, Garment India, Clothing India, Manufacturer India, Manufacturing India, Exporter India, Artist India.