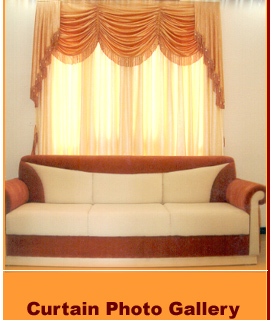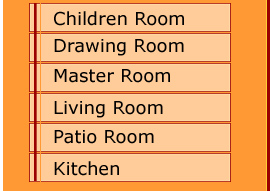 Paresh Gohel
[Curtain - Designer]
| | |
| --- | --- |
| | My Goal in life is to give the best possibe look to the design. The three 'P' in my life are very important to me. They are Passion, People & Perfection. Every human being in his or her own uniqueness fascinates me a lot. My Passion is to meet, different people and stic choice new designs according to individual. I take up goal, which convince me about there inherent good. See to it that tasks taken by me are seen to perfection of highest Cadre. To me there is no short cut to success. I only say that " Perfection is my goal, excellence is tolerated." |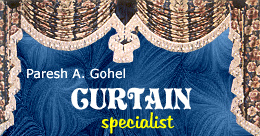 Clientele
1.
Vishnu G. Patel
5463, Garand BLVD, New Portrichey, F.L. - 34652, U.S.A.
Phone - [O] 727184910720, [R] 727137214970
2.
Ashok S. Patel
827, Montague DR, Corona CA - 92879
Phone - [R] 909 371 8012
3.
Dr. J.K. Patel
6600, Manor Drive, Burr Ridge IL
Phone - 630 323 2067
E-mail - drjkpatel@hotmail.com
4.
Kamales Patel
2905, Camellia Court, Corona CA - 92882 U.S.A.
Phone [O] 7143947111, [R] 9097377522, [w] 7147317831
Fax. 7147742117, 9097373387

.....More
Client Speaks
Mr. Paresh Gohesh is Curtain Designer in Ahmedabad. He is Very Creative and Innovative Artist in Ahmedabad serving the Curtain Designing need in Ahmedabad. Now, He is Inspired to be Part of Big Creative System in that he can Learn more and can grow like a Best Curtain Designer in the World.
We wish great success & good health for him.
Mr. Nirav Patel

You Can Search For Me:
Curtain, Designer, Curtain Specialist, curtain Professional, Curtain consultant, Curtain Designing, Curtain Manufacturing, Curtain , exclusive Curtain, Partition Cloth, Cloth Designing Works, Textile, Garment, Clothing, Manufacturer, Manufacturing, Exporter, Artist, Curtain UK , Designer UK , Curtain Specialist UK , curtain Professional UK , Curtain consultant UK , Curtain Designing UK , Curtain Manufacturing UK , Curtain UK , exclusive Curtain UK , Partition Cloth UK , Cloth Designing Works UK , Textile UK , Garment UK , Clothing UK , Manufacturer UK , Manufacturing UK , Exporter UK , Artist UK, Curtain India, Designer India, Curtain Specialist India, curtain Professional India, Curtain consultant India, Curtain Designing India, Curtain Manufacturing India, Curtain India, exclusive Curtain India, Partition Cloth India, Cloth Designing Works India, Textile India, Garment India, Clothing India, Manufacturer India, Manufacturing India, Exporter India, Artist India.